Community
We are as good (and only as good) as our contributors.
Across this site, we've enjoyed input from a huge community of contributors with diverse skills, specialisms and backgrounds.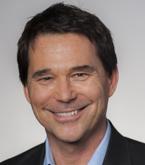 Bjarne P. Tellmann
Bjarne P Tellmann, Chief Legal Officer and General Counsel at Pearson, considers the place of technological change in the evolving role of the GC
In detail
News
12 December 2018

We are delighted to announce our advisory panel who will support and enrich our in-house community!

01 November 2018

We are excited to announce our role assisting Harvard Law School's Distinguished Fellow Dr. Heidi Gardner, with her newest research project on collaboration within the in-house community.

03 October 2018

We held a discussion focusing on the retention of female talent through positive company values, processes, management skills, and how these can be embedded within the in-house team.