Community
We are as good (and only as good) as our contributors.
Across this site, we've enjoyed input from a huge community of contributors with diverse skills, specialisms and backgrounds.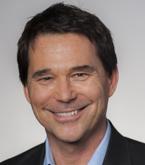 Bjarne P. Tellmann
Our legal department recently launched an innovative mentoring program for college students and recent graduates with disabilities, some of who were interested in pursuing a legal career.
In detail
News
03 October 2018

We held a discussion focusing on the retention of female talent through positive company values, processes, management skills, and how these can be embedded within the in-house team.

19 September 2018

We are currently scoping our event programme for 2019.

19 September 2018

One of our regular contributors Marc May has created an online legal tech magazine titled The Legal Technologist.