Community
We are as good (and only as good) as our contributors.
Across this site, we've enjoyed input from a huge community of contributors with diverse skills, specialisms and backgrounds.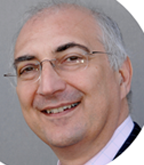 Anthony Inglese
This is my perspective on leadership in an in-house legal group.
In detail
News
20 February 2019

If you have any questions you would like to ask our advisory panel or contributors on anything to do with being an in-house lawyer, please contact us!

30 January 2019

This discussion was aimed at career development and was attended by senior in-house lawyers.

24 January 2019

If you would be interested in becoming a contributor let us know.