The Quorum Initiative speaker series
We are delighted to highlight this member based organisation by offering our readership a chance to attend this exciting webinar on Tuesday 22nd September.
on 11 September 2020
Normally worth approx £20, this webinar, part of a regular speaker series is titled "Leading from the Heart" presented by Claude Silver, Chief Heart Officer at Vayner Media who will be discussing in depth why her role has changed her organisation and how staff are supported. Moderating this unique insight will be Michele Olton, Head of People and Culture USA, at the World Economic Forum USA.
Taking place - Tuesday 22nd September, BST 5pm-6pm
Free places are limited so please contact us on a first come first served basis.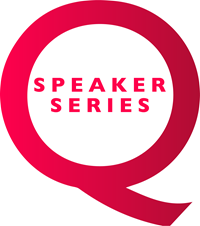 Claude Silver
is the
Chief Heart Officer at Vayner Media
, a digital agency that works with a wide range of clients including Fortune 500 brands including GE, PepsiCo, Mondelēz, Dove, and Spotify. As Chief Heart Officer, Claude is in touch with the heartbeat of every single person; over 750 people across five offices.
Michele Olton
,
Head of People & Culture USA at the World Economic Forum
, is a seasoned HR executive with experience across multiple industries at different stages of growth and transformation. She has led both cultural and business transformation efforts as it relates to talent and ensuring a highly engaged and productive workforce. Michele has a keen interest in the development of talent and her experience includes developing managerial capability while she was at Prudential to prepare for their IPO and at the Harry Fox Agency, where she spent 15 years evolving the organization to a high performing one that had direct impact on their reputation in the marketplace. She is extremely passionate about involving employees in the creation of workplace culture while affording them opportunities to step out of their comfort zone and grow.
Please note that if successful, your details will be passed to The Quorum Initiative who are hosting the event.
Free places will be available on a first come first served basis so
contact us
quickly!

The Quorum Initiative is a member based organisation located in New York, Washington D.C. Chicago and London. Their mission is to accelerate the advancement of executive women to have greater impact in business, culture and public policy. Find out more here.