Community
We are as good (and only as good) as our contributors.
Across this site, we've enjoyed input from a huge community of contributors with diverse skills, specialisms and backgrounds.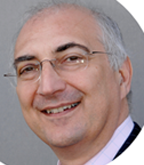 Anthony Inglese
At times of crisis or unusual stress the presence of trust in working relationships is more than ever vital in helping both individuals and organisations to come through events successfully.
In detail
News
18 June 2020

Business is increasingly global, ever more complex and subject to proliferating regulatory frameworks. How do in-house legal teams keep up?

08 June 2020

As the Covid 19 pandemic continues, more and more in-house legal teams are grappling with the challenges of diversity and inclusion and the day-to-day mechanics of collaboration.

27 May 2020

In collaboration with RPC, last week we hosted the webinar, A day in the life of a busy, successful 'un-stressed', 'un-burnt out' colleague, part of the Click and Reflect series, on 22 May.