Community
We are as good (and only as good) as our contributors.
Across this site, we've enjoyed input from a huge community of contributors with diverse skills, specialisms and backgrounds.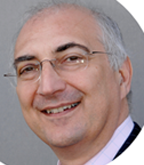 Anthony Inglese
Those who are involved in recruitment to government legal departments know that it is not an empty slogan to say that the work is unique, that it is of national and international importance and that it is regularly in the news. Never more so than the present.
In detail
News
27 May 2020

In collaboration with RPC, last week we hosted the webinar, A day in the life of a busy, successful 'un-stressed', 'un-burnt out' colleague, part of the Click and Reflect series, on 22 May.

14 May 2020

Research conducted by our own Rebecca Cater and Centre for Legal Leadership (CLL) contributed to the publication of Special Report and book 'Smart Collaboration for In-house Legal Teams'.

01 May 2020

We held the second session in the CLL Development Programme 2020 on 29 April. The session went ahead virtually and, we're pleased to report, was a great success.