Community
We are as good (and only as good) as our contributors.
Across this site, we've enjoyed input from a huge community of contributors with diverse skills, specialisms and backgrounds.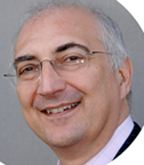 Anthony Inglese
In these darker times I believe we could do with a little colour about the human side of government ministers when working with their lawyers.
In detail
News
04

Eric Ho, founder of Bumblebee Wellbeing and CLL contributor, looks at how you can relieve your stress and anxiety by following a simple strategy for self-care.

29

Of all the subjects that businesses need to get to grips with as they deal with the fallout from Covid-19, perhaps the most dreaded is the prospect of insolvency.

18

Business is increasingly global, ever more complex and subject to proliferating regulatory frameworks. How do in-house legal teams keep up?